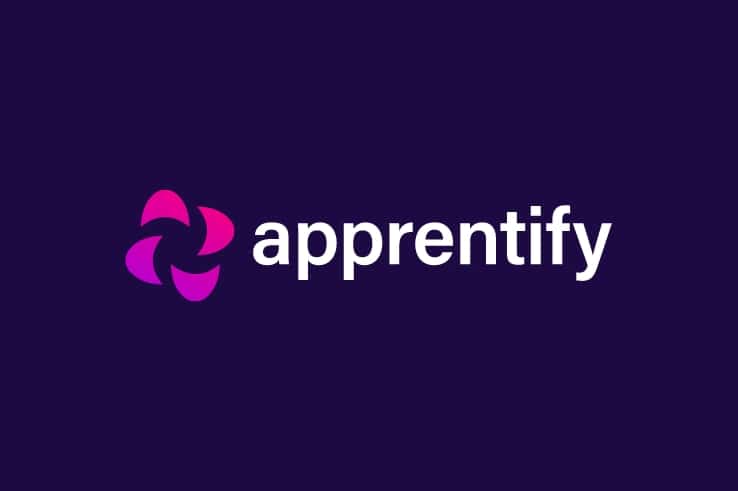 From its inception, Apprentify has aimed to be a virtual-first apprenticeship training provider. In 2018, prior to the pandemic, the apprenticeship sector in the United Kingdom wasn't intentionally seeking out this delivery method. Vocational learning, in the U.K., requires the ability to see your learners in the workplace. Not only can this require a sizable portion of the budget, it can also be an inherently inefficient process. Apprentify aimed to change this while providing a more intuitive, accessible approach—and selected Class as its partner. About two years later, Apprentify secured the outstanding rating from the Office for Standards in Education, Children's Services, and Skills (Ofsted).
The trouble with cookie-cutter virtual platforms
Because Apprentify wanted to be online-first, the team knew it needed a specific type of virtual classroom platform, not wanting to simply leverage a web conferencing tool. The team originally settled on a more generic provider. As Dale Walker, Director of Curriculum and Learning at Apprentify, explains:
"[The original platform] did roughly what we needed to do at the time. We were very small. We had one login, but the system had loads of performance issues. The audio quality wasn't very good. It didn't integrate with any other system's third-parties. There was no LTI, there was no API, there were no analytics.
"There [were] breakout rooms, but there was no ability to actually manage those breakout rooms apart from navigating from one room to the next. So, again, the system was very 'old school' in terms of the way that it worked. It just wasn't designed for a classroom experience whatsoever."
While Apprentify still very much identified as being in "startup" mode in 2019, they had a very intentional vision for what they wanted to provide. "We always had this vision in mind that we had a fully integrated end-to-end system with learner management systems, virtual classroom software, automatic analytics, attendance tracking, and, ultimately, the tools and systems that we need to deliver high quality education," Walker recalls.
The team needed an online education platform that could keep up with the innovations Apprentify had in mind, rather than the team having to find ways to adjust and modify in order to make a rigid system still match their operations. With their initial virtual training setup, the process was anything but intuitive. "To be able to embed all of the activities and the resources and everything that we wanted to deliver in that classroom, it was very manual," Walker recalls.
The need for intuitive, industry-specific learning and development software
It was around this time that the company made the transition to Class in order to establish a partnership that could help the team's vision of a higher-quality virtual classroom experience. From upskilling and reskilling to employment engagement tools, the aim was to provide an even more intuitive learner and educator experience. "Just even little things that have been considered that you think, 'That's a nice little touch!' that just isn't in other systems—like the video playback—you can give it to the learners to playback or you can control it yourself. It's such a small thing, but…to have that flexibility and to have control over how you run an activity—I like to do it one way, the next person might like to do it another—that ability to do either, from an educator's perspective, is wonderful," adds Walker.
Achieving rarified recognition for virtual training
Hitting another level of capability since partnering with Class, Apprentify has been truly elevating the learning and development experience. The company was recently recognized with the status of Ofsted Outstanding, a rating only 1.6 percent of companies in the United Kingdom reach. Ofsted is the Office for Standards in Education, Children's Services, and Skills. The office inspects services that provide education and skills for learners of all ages. Apprentify's attainment of Ofsted Outstanding in its first four years is nothing short of incredible, and a true testament to the company's commitment to virtual training, learning and development, upskilling, and reskilling.
To this point, engagement has been an incredibly important part of the process for Apprentify. Not only has the company seen learner feedback scores of 90% reporting their virtual classroom experiences as either "extremely engaging" or "very engaging," but this is being reported by learners who have eschewed typical classroom structures by the fields they've chosen. Walker explains, "We are also in a demographic where most of our learners aren't academic […] They don't want to be in a classroom. They want to be on the job doing these things. So, the fact that we get such good feedback despite our audience, for me, is a huge testament to how well the software works."
Apprentify's remarkable achievement of Ofsted Outstanding status isn't simply based on the quality of the virtual classroom experience, either. The real-world outcomes are a driving factor in exemplifying the true effectiveness of Apprentify's offerings. Apprentify has seen 89% of enrollees stay in education or with their current employer, continue into higher education, or receive a different qualification for a new employer.
A fruitful partnership aiding a purposeful vision
Apprentify has many more goals on the horizon that the team knows will require leveraging best-in-class technology, dedicated partners, and innovative thinking. Walker summarizes it perfectly, stating, "We've known since 'Day One' that the way of doing that is to deliver something different and to facilitate the quality of education through innovative, high-quality systems, technology, and people […] Give [learners] the systems and the technology that allows […] more of our apprentices to stay in their jobs for years."
Eager to see where a partnership with Class can take your organization? Reach out to our team today, and let's elevate the experience you provide—together.
Ready to Learn More?
Learn how Class's virtual classroom powers digital transformation at your institution.
Contact Us