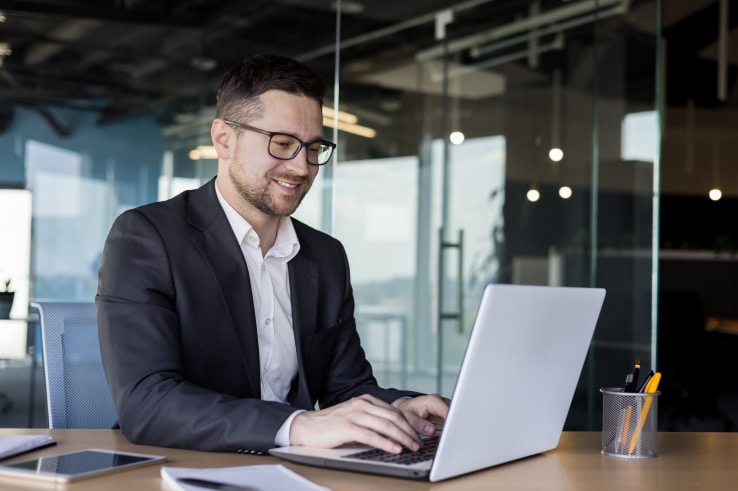 Virtual training has proven to be an essential part of government agencies' future. More important, however, is secure virtual training. The best online classroom platforms are useless to government agencies without secure virtual classrooms. Hence, the importance of FedRAMP certification. In this article, we'll answer the question, "What is FedRAMP certification?" and discuss best practices for securing your virtual classroom. We'll cover tips for finding the best virtual classroom software for government agencies, and the benefits of choosing a virtual classroom that is FedRAMP certified.
What is FedRAMP certification?
As the official United States government website noted, the Federal Risk and Authorization Management Program (FedRAMP) was established in 2011 to offer the federal government a cost-effective, risk-based strategy for adopting and utilizing cloud services. FedRAMP enables government agencies to leverage contemporary cloud technologies, prioritizing the security and safeguarding of federal information. As a significant development, the FedRAMP Authorization Act was signed in December 2022 as an integral part of the FY23 National Defense Authorization Act (NDAA). This Act formally solidified the FedRAMP program as the authoritative and standardized approach for assessing and authorizing the security of cloud computing products and services that handle unclassified federal information.
The FedRAMP process involves multiple assessments and, once certified, continual monitoring remains in place for organizations that have obtained this level of authorization. The purpose of the certification is to operate as a shorthand, allowing government agencies to know a software is compliant with government regulations without having to check each requirement line-by-line themselves.
The importance of secure virtual classrooms
As more work, training, and monitoring move online, it's more important than ever for government agencies to have access to virtual classroom technology. However, due to the sensitive nature of government work, those virtual classrooms need to be highly secure and meet agencies' exacting standards.
Since government agencies primarily have two training needs—one, formalized training with a set curriculum and two, ancillary uses that are broader, less structured, and may focus on a particular skill or business need—online classroom software must be capable of supporting both.
Support for formalized training needs
Mandated training, which is required for every government employee based on role, requires the availability of cohort-based training. These are set curriculums with recurring sessions and are overseen by a governing body. Due to the highly structured nature of these training environments, a virtual classroom platform that is organized, scalable, repeatable, and secure is necessary.
Training support for ancillary uses
Disparate in nature, these training sessions arise from specific instances or circumstances. Whereas intended use is highly controlled and repeatable, ancillary training sessions are less structured and may not have repeatable relevance or importance after initial use.
Secure virtual classrooms that can foster a regimented ecosystem capable of hosting an agency's known, intended-use training sessions, as well as one-off or in-the-moment spontaneous training needs take the advantages each of these training formats provides in-person and expounds upon them through scale and reach.
Benefits of secure virtual classrooms
Finding an online classroom platform that is FedRAMP-certified has numerous benefits:
Known compliance with government agency protocols
Reduced time dedicated to regulations and due diligence
Credibility is baked into the software pre-onboarding
Enhanced security and data privacy
When searching the FedRAMP Marketplace, your search can focus on the features and technical capabilities of various platforms and software, spending your time finding the best fit without worrying whether or not the provider can meet your agency's regulations.
---
Related: Class Announces FedRAMP Certified Offering for Government Training
---
What to look for in a FedRAMP-certified virtual classroom platform
It's crucial to ensure your agency partners with security-focused, reliable companies that understand the needs and requirements demanded of organizations like yours.
Enhanced cloud security
Look for companies that provide robust security protocols and measures—including FedRAMP and DISA IL-2 certified offerings—to safeguard your agency's data and ensure the protection of sensitive information.
Clear expertise
Partner with companies that have extensive experience working with government entities, capable of combining industry knowledge with technological solutions to offer insights that align with your workflows and regulatory needs.
Authentication and access controls
The platform should provide robust user authentication and authorization mechanisms. Two-factor authentication (2FA) should be available for added security. Access controls should allow administrators to manage user permissions and roles effectively.
Seamless integrations
Choose companies that offer a number of integrations, including SSO and both LTI 1.1 and 1.3, to streamline the experience within your existing infrastructure and minimize disruption to your operations.
Advanced features for engaging training
Government agencies seeking a virtual classroom solution should prioritize robust engagement features, ensuring active participation and collaboration among participants. Look for platforms with interactive tools such as polls, quizzes, and discussion forums to foster real-time engagement. Features supporting breakout sessions and group activities enhance active learning, providing a dynamic and active virtual environment for practical training and knowledge retention.
Training, onboarding, and ongoing support
The platform should offer training and documentation to help users understand security best practices and how to use the platform securely.
The future of government training is cloud-based
Government agencies will continue to make further and more extensive use of cloud-based platforms and software. Ensuring your agency is partnered with a trustworthy, competent, FedRAMP-certified company provides the peace of mind to know your compliance needs will be met—not just now, but continually monitored.
Interested in discovering why Class's secure virtual classroom platform is the industry standard? Reach out to a team member today.
Ready to Learn More?
Sign up for a product demo today to learn how Class's virtual classroom powers digital transformation at your organization.
Get a Demo