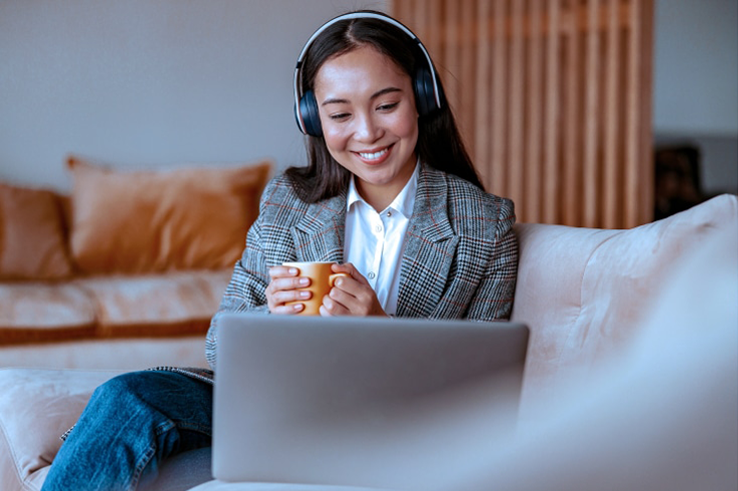 Socialization is not only a crucial part of what it means to be human, it's also an essential element of fulfillment—both personally and professionally. In an age where we've never been more digitally connected, the U.S. Surgeon General is releasing reports on our epidemic of loneliness. As noted in the study:
"The number of close friendships has also declined over several decades. Among people not reporting loneliness or social isolation, nearly 90% have three or more confidants.57 Yet, almost half of Americans (49%) in 2021 reported having three or fewer close friends—only about a quarter (27%) reported the same in 1990.68 Social connection continued to decline during the COVID-19 pandemic, with one study finding a 16% decrease in network size from June 2019 to June 2020 among participants."
So, if we've never had more avenues for communication, why is it that togetherness seems to be falling off in our work lives? Why does building connections at work feel more difficult? How do you build relationships at work in a digital age? A possible area to investigate is the lack of intentionality around nurturing the importance of work connections. In the past, especially prior to the remote and hybrid working environment, there were a variety of ways we, as individuals, communicated and bonded with our coworkers—grabbing coffee, a snack from the break room, or debriefing in the hall after a meeting. Why is building relationships important at work when they used to occur so naturally?
As more work scenarios move into digital settings, these same connections are still possible but, rather than happening organically, we must be intentional about creating and fostering these opportunities when building community. An important—and often overlooked—method is education and training in an online classroom. Let's look at how virtual classrooms help people connect at scale, the importance of creating quality opportunities for healthy working relationships, and some ways through which these can be cultivated.
Connection as the (work) glue
Connectivity isn't just an important function for our lives and happiness, it's also a necessary attribute for an effective working environment. As Brent Pearson points out in his article on building connections at work for the Harvard Business Review:
"Human connection is one of the most effective, yet undervalued retention strategies at your disposal. Think about all the ways companies throw money at the retention problem in the form of spot bonuses, compensation adjustments, and extravagant perks. None of these costly 'strategies' actually increase engagement or long-term loyalty.
What people crave is a genuine connection with their peers and their manager. McKinsey found 46% of workers cite an unmet desire to work with people who trust and care for each other as a reason to quit. [A RedThread Research study] confirms how critical connection is to your business; organizations with more connection are 5.4 times more likely to be agile, 3.2 times more likely to have satisfied customers, and 2.3 times more likely to have engaged employees."
Those are real, quantifiable results that show relationships aren't just a "feel good" nicety that some companies happen to have, they are a real hallmark of successful, efficient organizations.
---
Related: Crafting Human-Centered Learning Experiences: Three Essentials for L&D Programs
---
Digital but not distant
Just because companies have embraced the hybrid and remote work strategy doesn't mean that they must forgo the importance of work connections. In fact, one of the greatest benefits of implementing a virtual classroom is the ability to create intentional opportunities to build team rapport. Whether leveraging the power of breakout rooms, team polls, direct chats, or other valuable features, organizations can incentivize and prioritize connectivity—even without physical proximity.
Learning and development and other virtual training events can be a perfect time to establish this. In fact, not only can you help your team to grow by creating bonds with one another, you'll also get the added benefit of increased learning gains. According to a 2021 LinkedIn Learning survey, 86% of respondents found learning experiences more engaging when shared, 91% reported greater success when learning alongside others, and 92% claimed that shared learning helped create a sense of belonging.
The human-centric design of intentionally built virtual classrooms allows organizations to supplement the connection lost when individuals are no longer gathering in the same physical space. Another key benefit of a virtual classroom is the ability to tap into the power of live interaction through synchronous learning opportunities. A pivotal study by the Proceedings of the National Academy of Sciences of the United States of America showed how active learning is 1.5 times more successful than passive learning styles.
Perhaps most impressively, these features and benefits are available at scale in a way that in-person, organic communication just can't be accounted for. Companies with team members across a region, country, or even the globe can tap into the connective, valuable, and—ultimately—successful power of connectivity through virtual classroom setups and virtual training events.
Lonely no more
Remote and hybrid working conditions are a proven part of our future. Convenience, cost-efficiency, and talent access are all heightened in this further-connected world. Now, this should no longer come with the isolation of valuable team members. With virtual classroom setups, intentional learning and development programs, and virtual training offerings, connectivity can remain a priority for your organization—and help deter the epidemic of loneliness.
Interested in learning more about how virtual classrooms help people connect at scale and how your organization can tap into the connective power of virtual classrooms? Reach out to a Class team member today!
Ready to Learn More?
Sign up for a product demo today to learn how Class's virtual classroom powers digital transformation at your organization.
Get a Demo