Higher Education in the Digital Era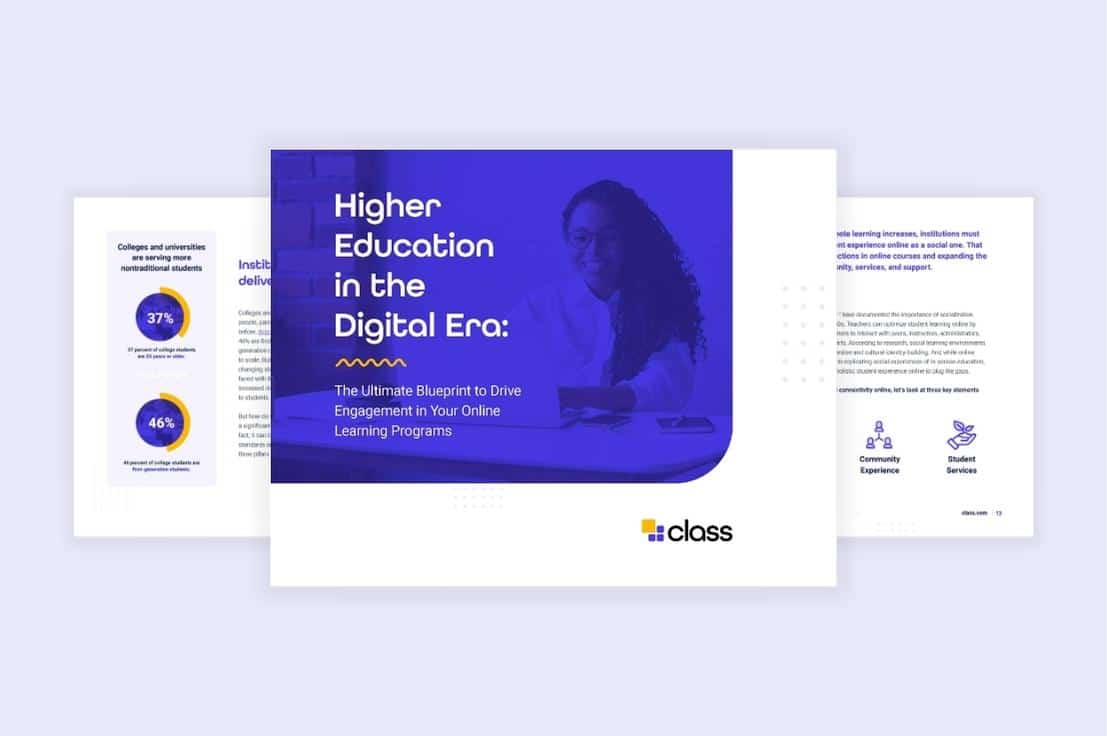 The Ultimate Blueprint to Drive Engagement in Your Online Learning Programs
The landscape of higher education has been relentlessly changing, forcing institutions to make difficult decisions about implementing online courses and new instructional formats without the support of research and theory. Additionally, the past three years have caused a shift in learner expectations. That's why we've developed a blueprint to help universities assess and develop high-quality online programming.
This eBook is designed for decision-makers in leadership positions, including administrators and instructional designers, who play a crucial role in architecting the future of education. The blueprint will support you in keeping pace with digital transformation and increasing institutional responsiveness.
Download this eBook for insights on:
How to define and assess the quality of an online learning program
How to increase social capital, networking opportunities, and the community experience of online learners
Best practices for empowering faculty to be flexible and learn new technologies to meet changing student needs
Download our eBook today to learn how to develop a new quality standard in online learning at your institution and stay ahead of the curve in this rapidly evolving field.